Welcome to the In Support Of  Sr. Investigator Adam Cortinas blood drive!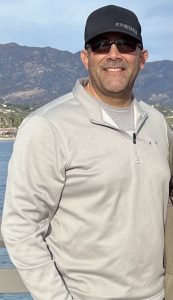 Adam was diagnosed with Leukemia and has received several blood and bone marrow transfusions.
He has 28 years of law enforcement experience and works as a Sr. Investigator with the Victorville Trial Prep.
Married to Rita; father of Nick, Natalie, Kayla, Marissa, and Madison; and grandfather to Landon, Levi Lennox, and Reyna.
Blood Drive Details
San Bernardino District Attorney's Office
15371 Civic Drive,
Bloodmobile
Victorville, CA 92392
Thursday, June 8, 2023
10:00 am to 04:00 pm
To schedule an appointment, click date above, call 800-879-4484 or download the LifeStream mobile app! Patients need your help.
LifeStream Blood Bank continues to monitor developments related to the COVID-19 pandemic. LifeStream is absolutely committed to safety for donors, patients, our employees, volunteers, hospitals we serve and our communities. For more info about COVID-19, please click here.
Don't forget to use ExpressPass to speed up your donation process.
Disclaimer: LifeStream abides by the FDA guidance on donor incentives.
Join Us!